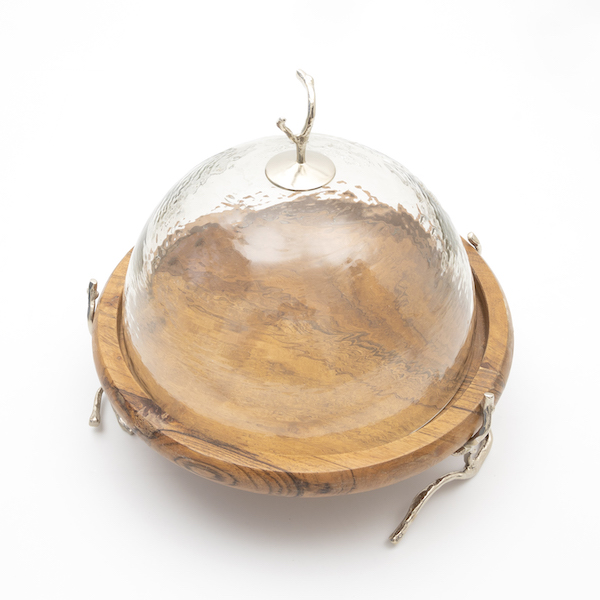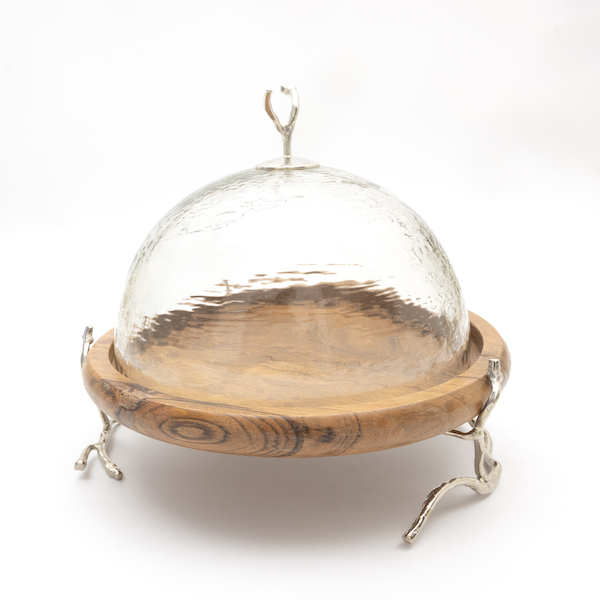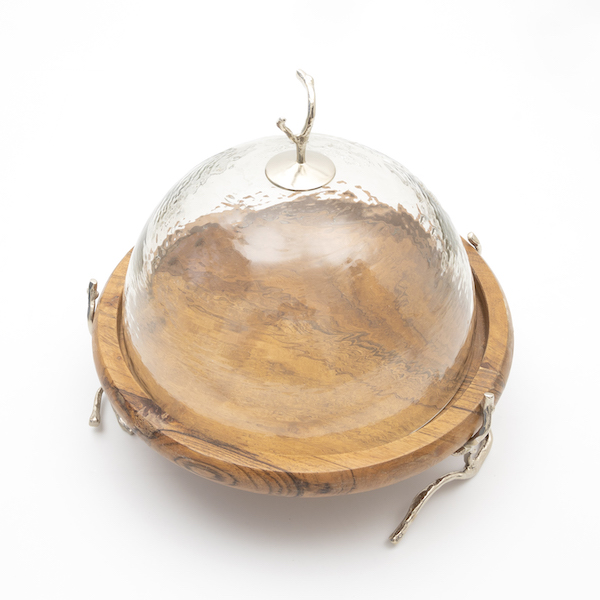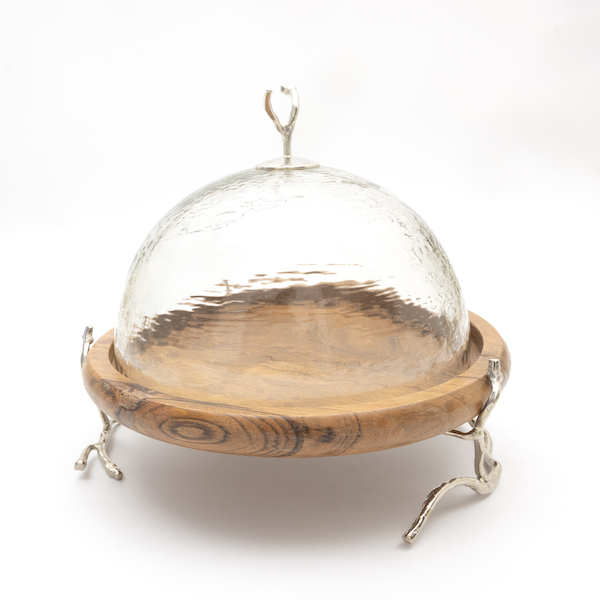 Wooden Cake Platter Dia 30Cm With Brass Stem Stand and Handle With Glass Cover Dia 25Cm
Length 30Cm x Width 30Cm x Height 28Cm
These hand-crafted cake platters are made of Acacia wood with Brass stem and elegant glass dome.
The platter brim is smooth, as the delicate texture makes the platter look very beautiful, unique and fashionable with a brass stem as a stand and clear glass dome cover with brass stem handle top.
The glass dome cover will keep your baked food fresh for longer.
It gives an elegant nature look of brass stem holding an acacia wooden cake platter with a glass dome.
Cake platter with stem, is an excellent table or serve ware to serve post dinner cakes and pies.
As all the wooden products are unique in nature.