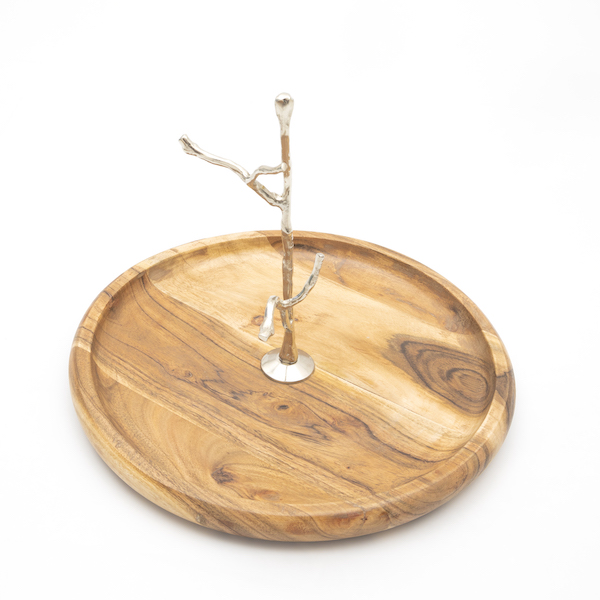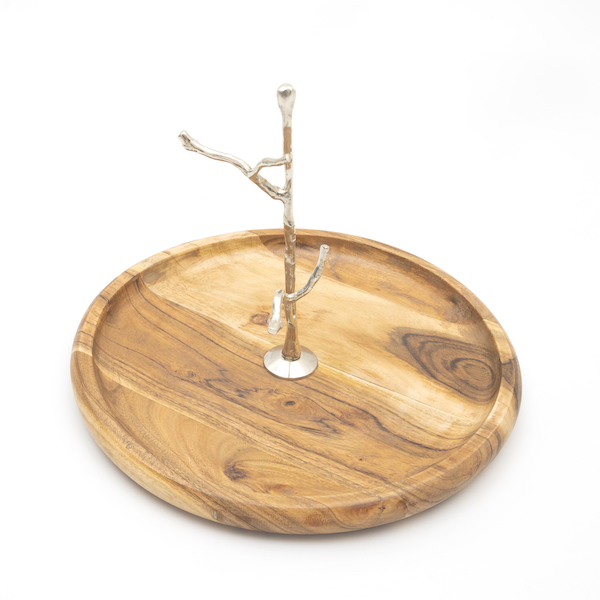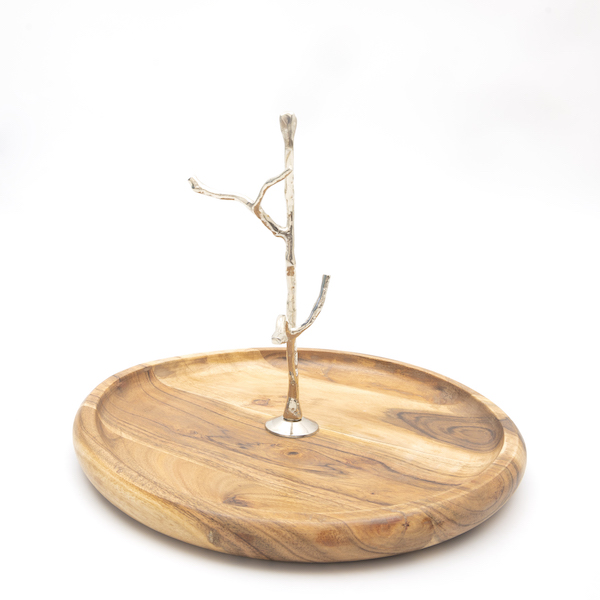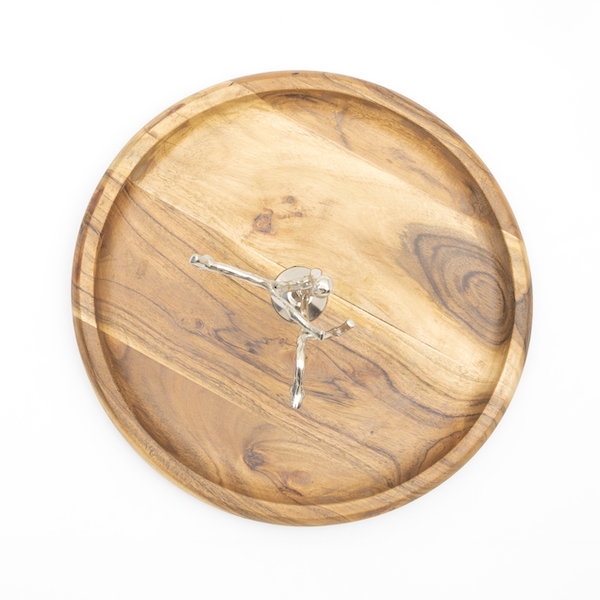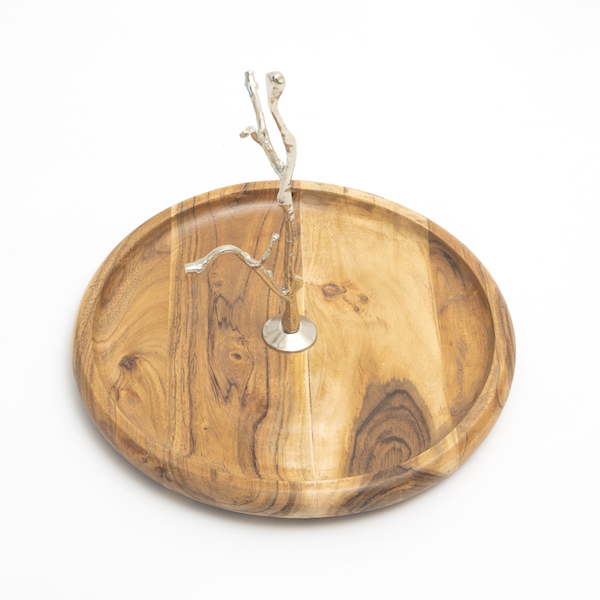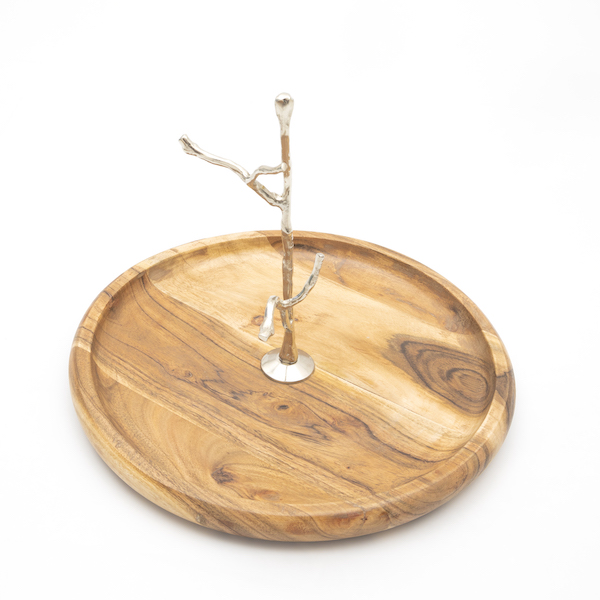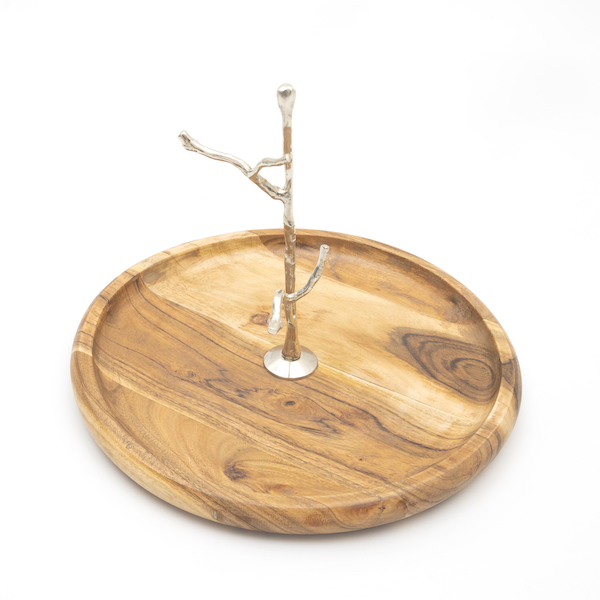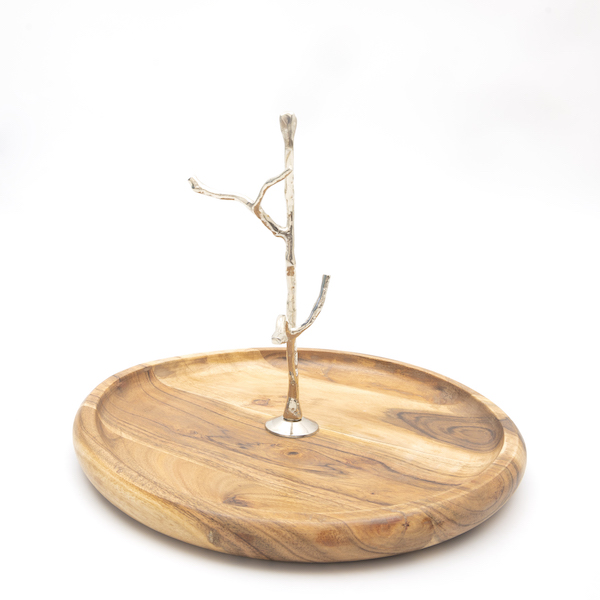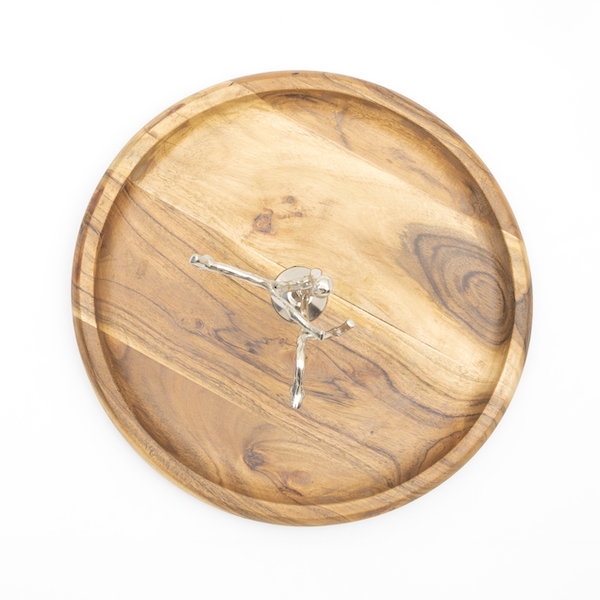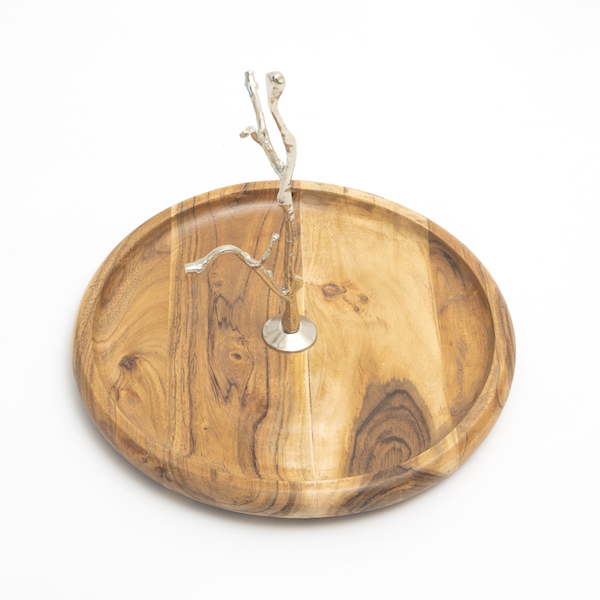 Wooden Round Platter Dia 30Cm With Brass Stem (21cm Stem height)
Length 30Cm x Width 30Cm x Height 23 Cm
These hand-crafted platters are made of Acacia wood with Brass stem.
The platter brim is smooth, as the delicate texture makes the platter look very beautiful, unique and fashionable with a brass stem as a stand.
It gives an elegant nature look of brass stem planted on a wooden platter.
The platter with stem, is an excellent table or serve ware to any dining room or living area , to serve your favorite food.
As all the wooden products are unique in nature.