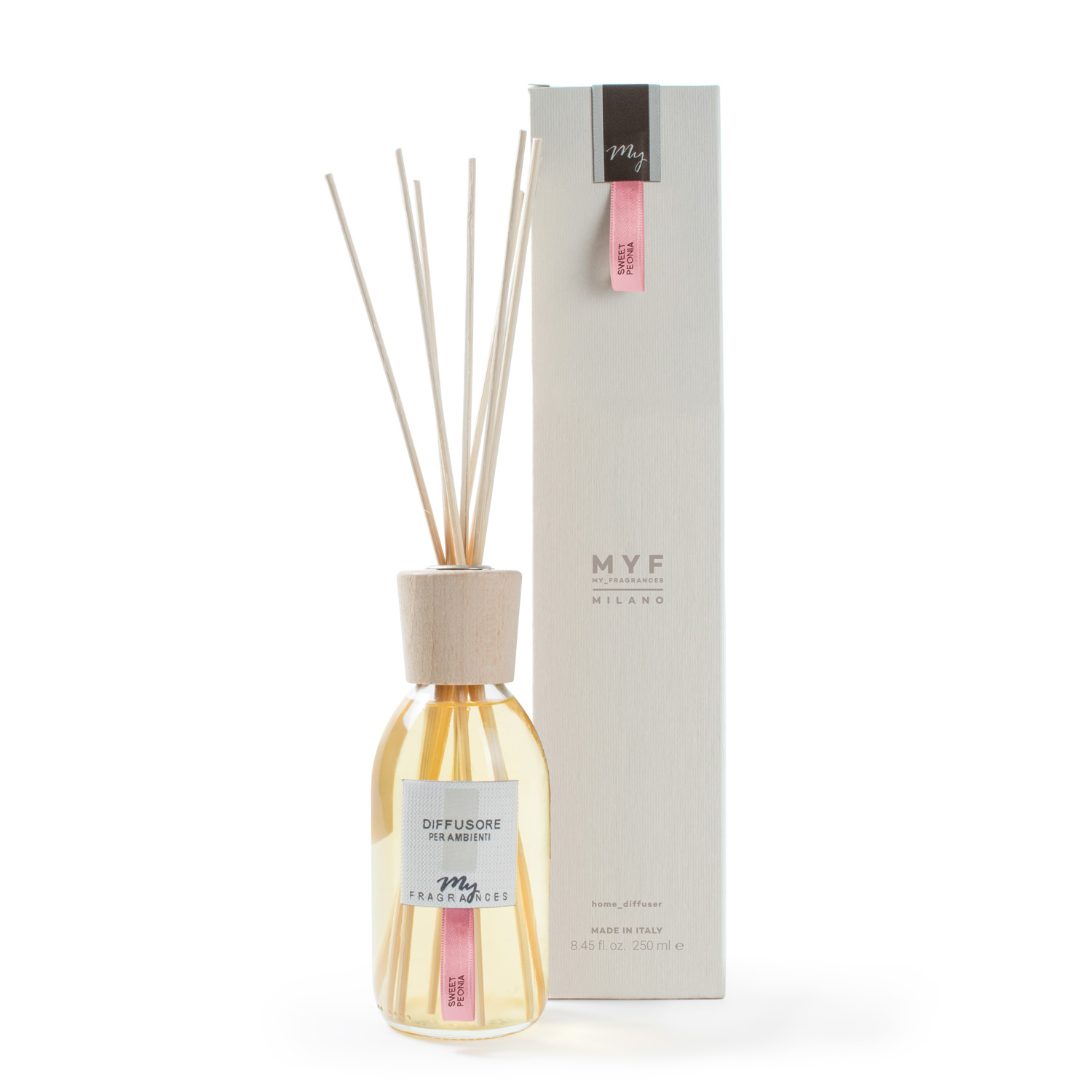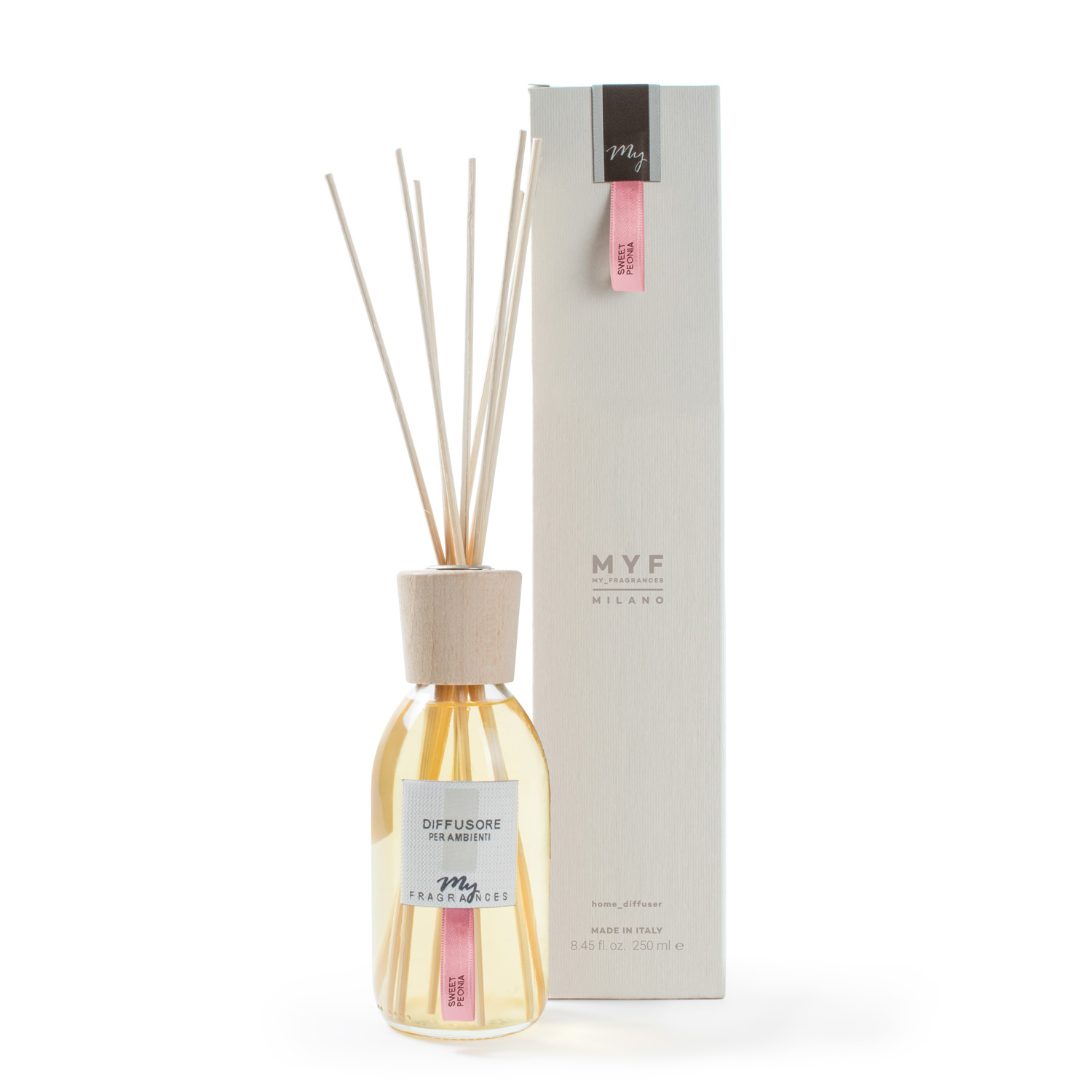 Reed Diffuser 250 ML Sweet Peonia
Classica collection is dedicated to the iconic Italian style with a classic and an aristocratic appearance that defines its time and style. Elegant and sophisticated, the collection enters with gently in every place.
Sweet Peonia is a flowery and unique fragrance, that reminds the first shy spring days. A rosy peony that blooms lightly like a cloud, kissed by the lemon and surrounded by a forest of oaks and cedars.
The bottle is essential and chic; with a seductive, harmonious and timeless silhouette. The label in fabric and applied by hand a touch of craftsmanship to the product. The lid made of beech wood is left in its natural state and defined with a metal ring. The sticks are 100% natural. The packaging is realised with a valuable cardboard made of pure virgin cellulose fibres and finished with an hand-applied fabric ribbon that defines its fragrance.
Related Products