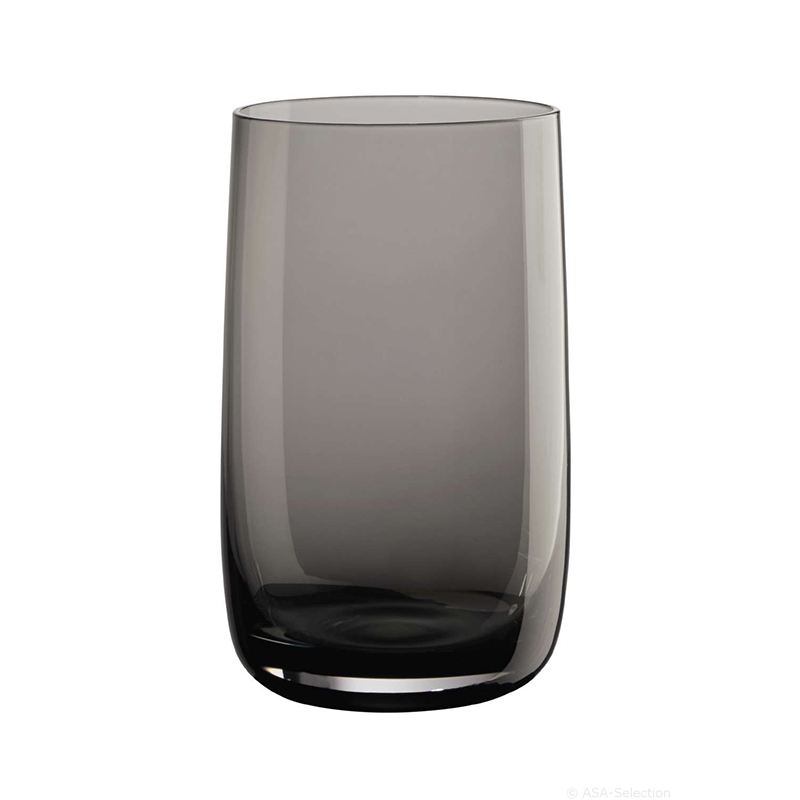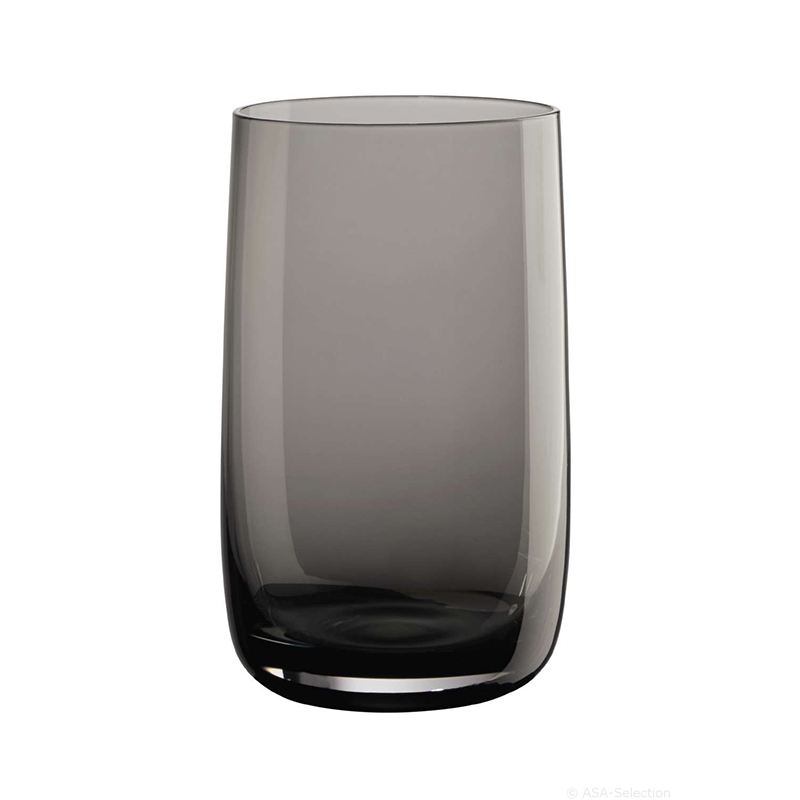 The hand-blown glass collection from ASA Selection with design, pleasure and function. Whether trendy long drinks such as juices and lemonades.
Its wonderfully in the hand, thanks to its reinforced base and slightly bulbous shape. Like these glasses, the carafe, which is available in two sizes suitable for enjoyment, is a sensory and design highlight in the house bar. With just a touch of color, two decors in the glass series each lend their own strong personality.
"Gray" glasses exude cool elegance. The carafes are offered in a gift box.