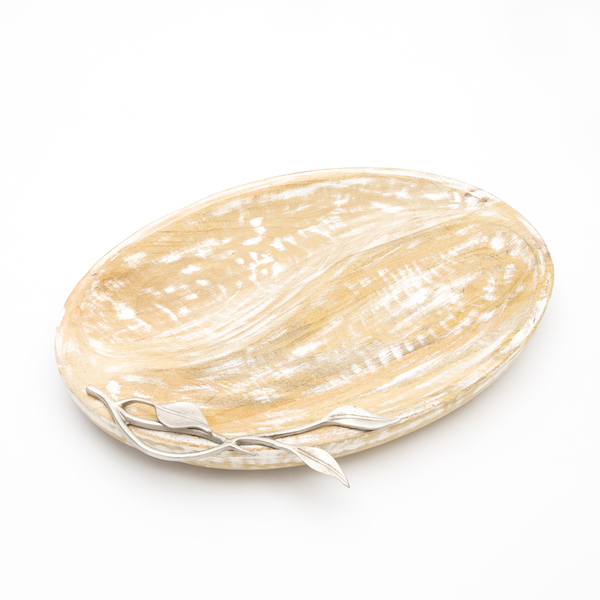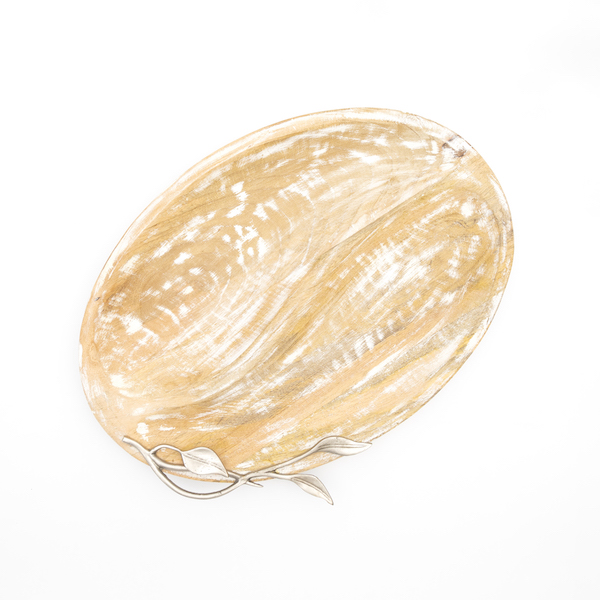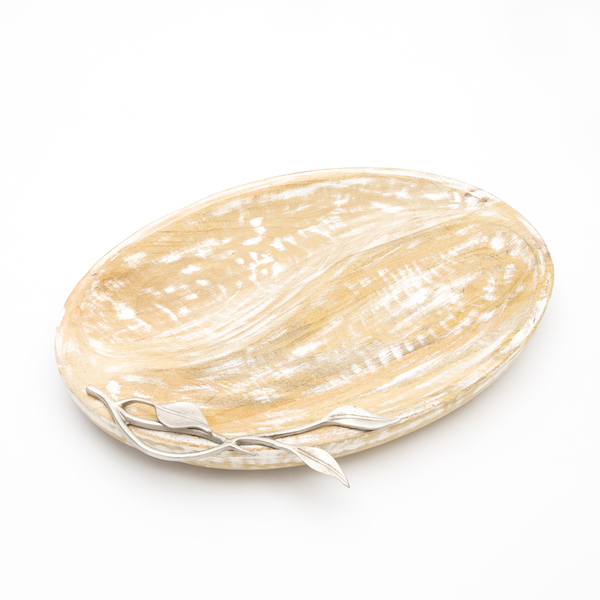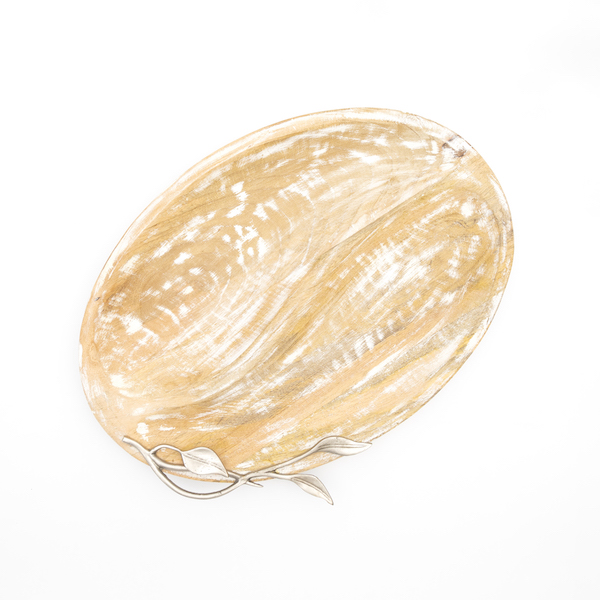 Wooden White Wash Peach Leaf Tray
Length 30Cm x Width 43Cm x Height 4Cm
These hand-crafted trays are made of Mango wood with Brass leaf.
The tray brim is smooth, as the delicate texture makes the tray look very beautiful, unique and fashionable with a brass leaf on it. The white wash polish gives an elegant look for the tray.
As all the wooden products are unique in nature, these trays can be used to serve your favorite dish or snacks.